HALF THREAD HEX BOLT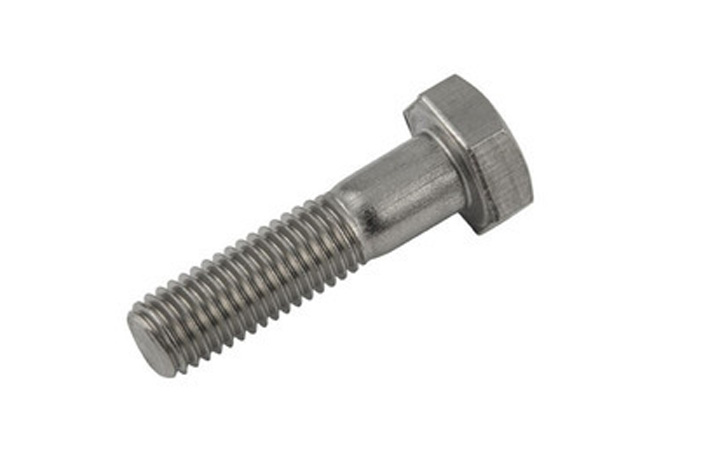 A hex cap screw is a cap screw with a hexagonal head, designed to be driven by a wrench (spanner). An ASME B18.2.1 compliant cap screw has somewhat tighter tolerances than a hex bolt for the head height and the shank length. The nature of the tolerance difference allows an ASME B18.2.1 hex cap screw to always fit where a hex bolt is installed but a hex bolt could be slightly too large to be used where a hex cap screw is designed in.
. Materials are available in a wide variety for hex bolts STAINLESS STEEL, LOW CARBON STEEL 4.6,4.8,5.6,6.8, BRASS, COPPER, ALLUMINIUM, ALLOY STEEL GRADE 8.8 & 10.9       
Half Thread Hex Screws & Bolts are available in metric thread sizes ranging from M5 to M10, and lengths of between 15mm up to 75 mm as standard. Non-standard dimensions are also available on request.
| | | |
| --- | --- | --- |
| Material | : | Low Carbon Steel 4.6,4.8,5.6,6.8, Brass, & Alloy Steel Grade 8.8, 10.9. |
| Size (Dimension ) | : | Metric -M 5 to M10 Inch 3/16"-3/8" |
| Length | : | 16mm To 75mm |
Manufacturer, Exporter and Supplier of Half Thread Hex Screws and Bolts in Pune, Half Thread Hex Screws and Bolts Manufacturer, Exporter, Supplier from Pune, Maharashtra. ACube Fasteners is Best Half Thread Hex Screws and Bolts Manufacturing Company in Pune.
Half Thread Hex Screws and Bolts Manufacturer, Half Thread Hex Screws and Bolts Supplier, Half Thread Hex Screws and Bolts Exporter, Manufacturer of Half Thread Hex Screws and Bolts, Exporter of Half Thread Hex Screws and Bolts, Supplier of Half Thread Hex Screws and Bolts, Half Thread Hex Screws and Bolts Manufacturer in Pune, Half Thread Hex Screws and Bolts Supplier in Pune, Half Thread Hex Screws and Bolts Exporter in Pune, Manufacturer of Half Thread Hex Screws and Bolts in Pune, Exporter of Half Thread Hex Screws and Bolts in Pune, Supplier of Half Thread Hex Screws and Bolts in Pune, Manufacturer, Exporter and Supplier, Pune, Maharashtra